WEBPRO+ Offering WordPress WebSites with Responsive web design –
One web site suitable to a wide range of devices (from desktop computer monitors to mobile phones).
WEBPRO+, founded by Ronit Shmaya, has been involved in design projects since 1990, and in Website Design since 1999.
Ronit offers a unique combination of technical expertise and artistic skills:
Focusing on High quality website design by using both design and seo code to achieve the best results.
Providing modern, artistic and/or hi-tech style website design.
Creating wesites that stand out in terms of appearance, logical structure and easy navigation.
Building, promoting, and managing the way your company profits on the web.
Photoshop, Html, Css, WordPress
Why I recommend WordPress as Your Content management system? Why WordPress is the largest content management system?
WordPress Is Free & Open Source
WordPress Is SEO Friendly
WordPress Is Easy to Use
WordPress Is Easy To Customize to Variety of Web Sites as well as to Different Screens
WordPress Supports Large variety of Multimedia
WordPress Focus on user experience and web standards
And much more
Few Samples WordPress Sites in English:
http://www.shoshana-levit.com/
http://www.oritperlman-ladino.com/
http://www.ka-ventures.com
www.drhartstein.co.il/eng
www.clareair.com
http://www.jerusalem-colonics.com
http://www.oritperlman.com/english/
WEBPRO+
Ronit Shmaya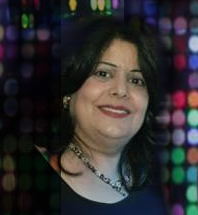 Call now:
+972-54-4772153
Or fill out the form: